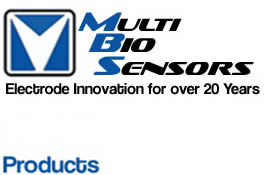 ---
Item Number: 3SG3-N

3SG3-N White Cloth Pregelled Electrode
Dimensions: 1.25" x 0.75" rectangular / standard snap connector
Packaging: 150 electrodes per bag / 6 electrodes per foil pouch / 25 foil pouches per bag



Porous, soft fabric gives the ultimate comfort.
Hypoallergenic hydrogel combined with Ag/AgCl sensors provides reliable stable tracings and saves in cleanup time.
Rectangular shape allows adhesion to body curvatures
Hydrogel is ideal for sensitive skin, offers great adhesive properties with easy no pain removal.
---
Home, What's New?, About Us, Medical Electrodes and Accessories, Contact Us
Contact Info:
800-441-4627 TollFree
915-581-9684 Phone
915-772-2034 Fax
harold@multibiosensors.com



Problems or Concerns?
webmaster@multibiosensors.com

This website is best viewed with Firefox