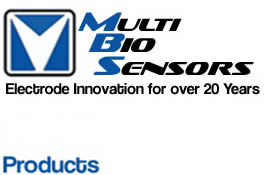 ---
Please click on a product for more information



---
CUSTOM ELECTRODES
Multi Bio Sensors can custom design an electrode to meet your desired use,
or maybe you have an existing design that you would like manufactured.

Either way we can help you out.

Multi Bio Sensors has been manufacturing quality EMG/ECG electrodes for over 20 years.
We are the leader in miniature electrodes and have gained tremendous knowledge in manufacturing
electrodes to be a cost effective and quality product. If you have a use in mind or would like to
discuss manufacturing an existing line of electrodes for you, give us a call and let our
expertise in the electrode field go to work for you.
---
Home, What's New?, About Us, Medical Electrodes and Accessories, Contact Us
Contact Info:
800-441-4627 TollFree
915-581-9684 Phone
915-772-2034 Fax
harold@multibiosensors.com



Problems or Concerns?
webmaster@multibiosensors.com

This website is best viewed with Firefox